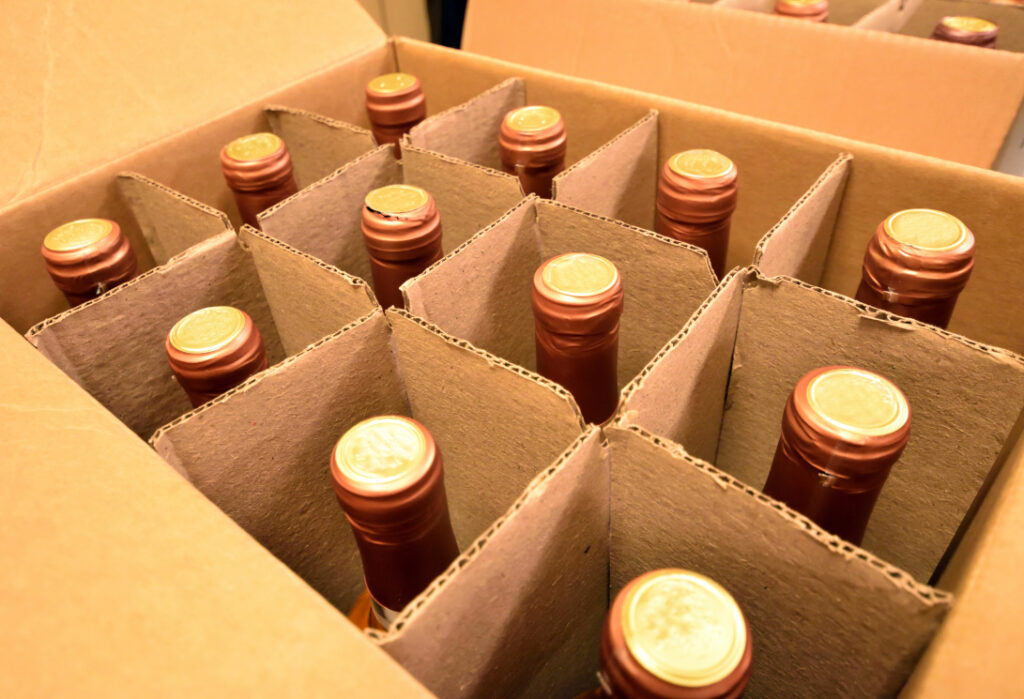 At Dempac our experienced team can offer you end-to-end packaging solutions to ensure you have the correct packaging for the distribution of your beer and wine products. We recognise that bottle breakages and damaged cans would have a huge impact on future purchases from your customers.
We can offer advice on the design and manufacture of a wide range of corrugated packaging solutions specifically for the drinks industry. We understand that this can be very difficult in finding the right packaging for the job.
We are able to offer custom printed wine, beer and drinks packaging that is suitable for a variety of uses, from robust transit packaging through to attractive display packs. As with all of our products, our bottle packaging is 100% recyclable and can be custom printed to reflect your own design and branding.
Wine, beer, and spirit packaging must develop to keep up with the changing needs of the modern customer. Package designs must be appealing enough to catch the attention of the customers, who also need convenience, hardiness, and environmentally friendly products.
Here at Dempac, we can help your business grow by providing pioneering wine, beer, and spirit packaging solutions that meet with the varying needs of all your customers. Our experienced team can offer you an end-to-end packaging solutions to support the growth of your business.