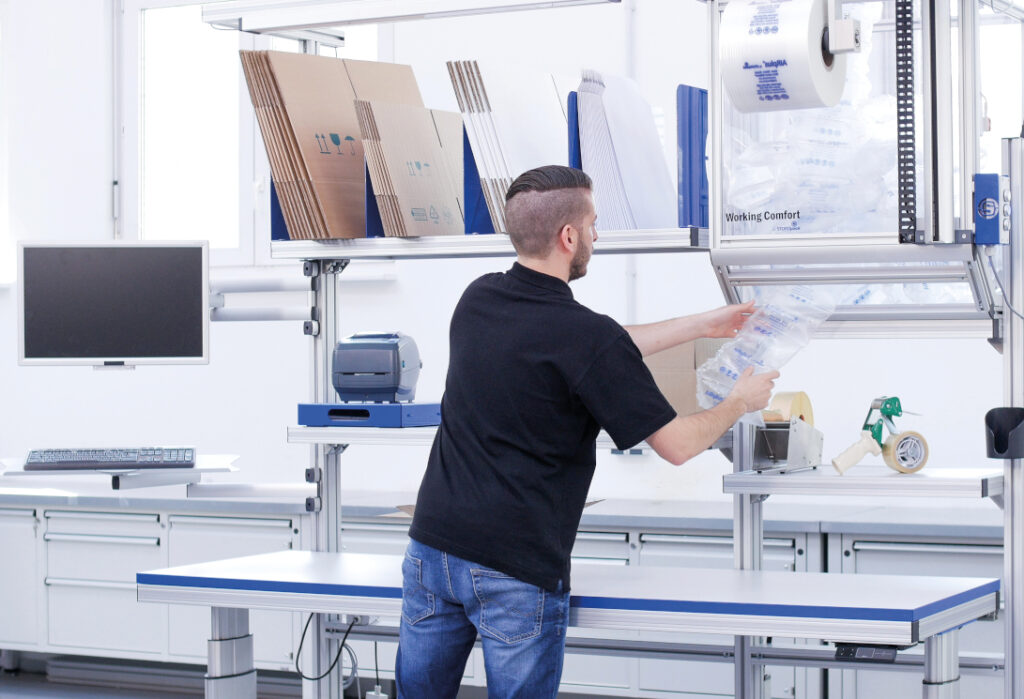 E-commerce is the buying and selling of goods and services over the internet. It is conducted over computers, tablets, smartphones, and other smart devices.
There has been a rapid growth of online retailing over the past few years and this has generated new demands for packaging. Especially in the areas of protection, brand image and waste. Here at Dempac we have a dedicated team to support you through your journey of the world of E-commerce.
It is our aim at Dempac to help support you through the 3 main areas to ensure your E-commerce products arrive to your customer in a professional and safe manner. Dempac can offer you solutions in tackling these three crucial challenges and help your business grow.
The 3 main stages of E-commerce
1. Protection
The E-commerce supply chain means packaging needs to work hard. With up to 50 touchpoints in a typical product journey good quality packaging makes all the difference – whether it falls off the back of a lorry or is successfully delivered on the third attempt. At Dempac we can offer you solutions to support you with the protection of your goods.
2. Sustainability matters
With 85% of shoppers saying they would pay a premium for sustainably packaged goods, it really is time to make zero waste a reality. Tackling void space is also crucial, in terms of fully utilising each square metre during transport and reducing raw materials required. At Dempac we can offer you solutions to support you with your sustainability of your goods whilst reducing waste.
3. Packaging that delights
Your customers' deserve an impactful and an in-store experience that builds their confidence in E-commerce interactions. With this in mind, why not make unwrapping new purchases a unique moment of home theatre? Packaging is, after all, an opportunity to extend brand messaging into the home. At Dempac we can offer you solutions to support you with bespoke packaging, from customised printed tape to boxes, whilst at the same time supporting you to reduce waste.